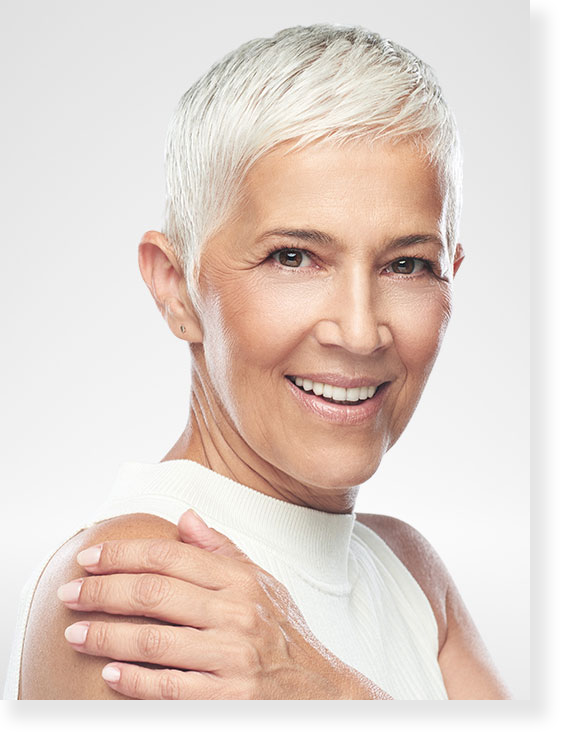 Choose the brand medical providers and patients know and trust: BOTOX® Cosmetic. It's the #1 selling treatment of its kind:
The first and only treatment FDA-approved to temporarily make moderate to severe frown lines, crow's feet and forehead lines look better in adults
 A quick 10-minute treatment with minimal downtime
You may begin to notice results within 24 to 48 hours for moderate to severe frown lines
It delivers predictable, subtle results, so you look like you, only with less noticeable facial lines
NEW CLIENT SPECIAL
Get 15 Units for Free
with purchase of a single area
enter your information to get started
Frequently Asked Questions
How does BOTOX work?
BOTOX works by relaxing the muscles beneath your wrinkles. It reduces muscle movement to keep lines and wrinkles away, but you can still move your face and will look completely natural. In the underarms, BOTOX works by temporarily switching off your sweat glands in that area.
What are the BOTOX treatment areas?
Botox can treat many different areas for exceptional results.


• Frown lines: smooths the lines between brows
• Crow's feet: reduces lines at eye corners
• Forehead lines: smooths long lines across the forehead
• Eyebrow lift: subtle eyebrow elevation
• Nefertiti lift: neck and jawline tightening
• Smile enhancement: reduces a gummy smile
• Neck lines: cords around the neck
• Mouth: corners of the mouth to lift drooping


In addition to all of the aesthetic uses, Botox can be very helpful in hyperhidrosis (excessive sweating) and migraine headache treatment.
Am I a good candidate for BOTOX?
If you have fine lines and wrinkles and want to reclaim your youthful appearance without invasive procedures or surgery, you're probably a great BOTOX candidate.
What does BOTOX treatment feel like?
BOTOX is injected with a very fine needle and is well-tolerated by almost everyone. The treatment takes 10-20 minutes, and you're back to your normal routine immediately.
What is the onset time for BOTOX?
BOTOX usually takes effect in three days to a week. It takes effect in some areas faster. For example, the International Hyperhidrosis Society says that BOTOX can take effect in the underarm area in as little as two days when injected for excessive sweating.
How long does BOTOX prevent wrinkles?
BOTOX prevents wrinkles for three to six months. In the underarms, BOTOX lasts anywhere from four months to a year, possibly longer.
Fast-Acting. Long-Lasting.
It's not a facial transformation—far from it. Dysport® treatment temporarily improves the look of your moderate to severe frown lines between the eyebrows in a way that suits your style. And no one will know—unless you tell them. Check out our gallery below and see for yourself.
Don't let your frown lines between your eyebrows define you. For adults who want a natural look, Dysport is a natural-looking, fast-acting, long-lasting prescription injection proven to help smooth moderate to severe frown lines between the eyebrows—without changing the look or movement of the rest of your face.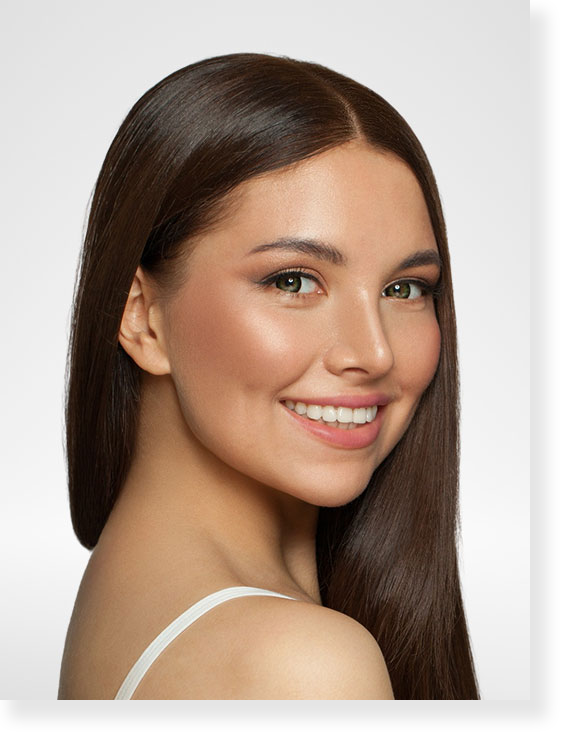 DYSPORT Treatments Before & After
Soften Those Frown Lines.
Frown lines form when facial expressions are made as the muscle under the skin contracts. Over time, as your skin ages, these repeated expressions cause lasting frown lines. Neurotoxins, such as Xeomin®, are prescription medications that block the release of chemicals that cause these muscle contractions so frown lines are softened.
When you squint or frown, the muscles between your eyebrows contract, causing the skin to furrow and fold. Over time, as your skin ages and loses some of its elasticity, these repeated contractions can cause persistent frown lines. Botulinum toxin type A – the active ingredient in Xeomin®– acts on nerve endings in muscles to prevent muscle fibers from contracting. By reducing these contractions, Xeomin® can temporarily reduce the lines between your eyebrows.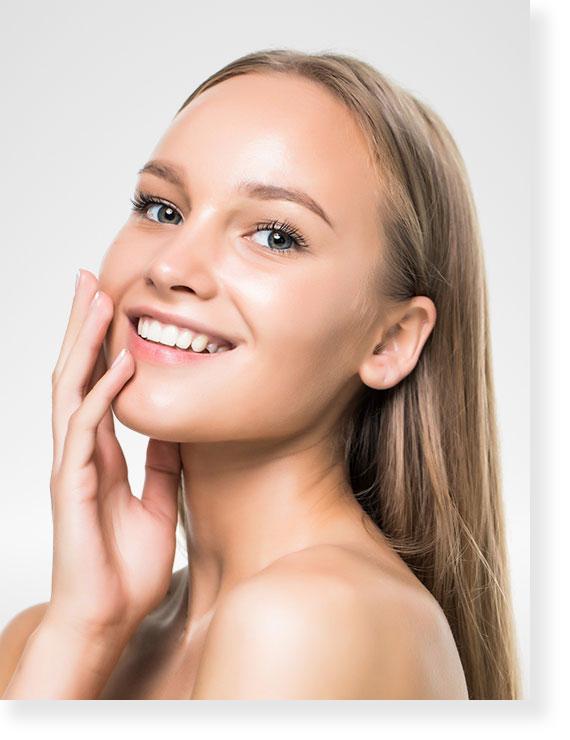 Lift It. Smooth It. Plump It.
JUVÉDERM® is the #1 dermal filler collection in the world that offers 5 different products to meet your specific needs. Add volume to plump lips, smooth lines, or lift & contour cheeks—we have what you need to get the results you want.

Hyaluronic acid, or HA, is a naturally occurring substance that delivers volume to the skin. JUVÉDERM® is a long-lasting, non-surgical option that contains a modified form of HA. Fillers that include HA are a top choice for patients—over 90% of filler patients receive an HA dermal filler.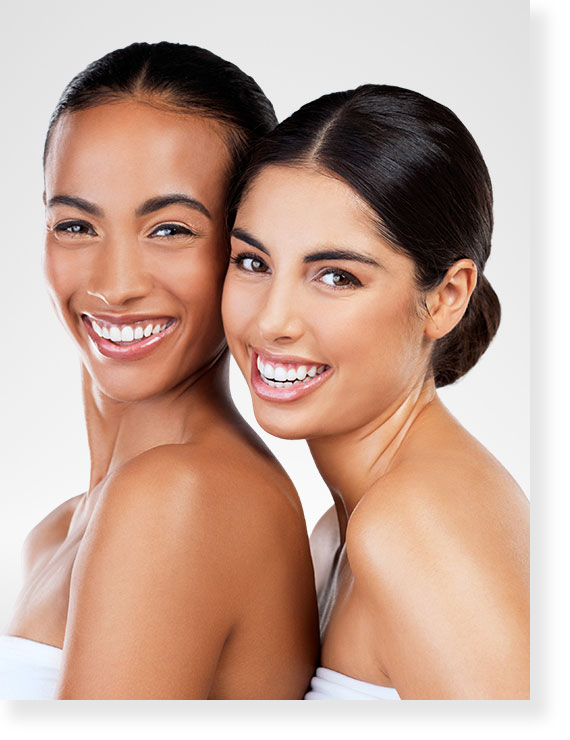 For A More Youthful Look.
It's a part of life — our skin changes as we age. It becomes thinner, loses fat, and no longer looks as plump and smooth as it once did. Facial aging actually begins in your 20s, when skin firmness begins to decrease as a result of both internal (genetics and natural aging) and external (sun exposure, smoking, stress, etc) factors. As part of the natural aging process, volume in the hands can also deteriorate over time, making them appear aged.
Combat the signs of aging with RESTYLANE®
The good news is that you can do something about the signs of aging in the face and hands with products in the Restylane family — to help reveal a younger-looking you.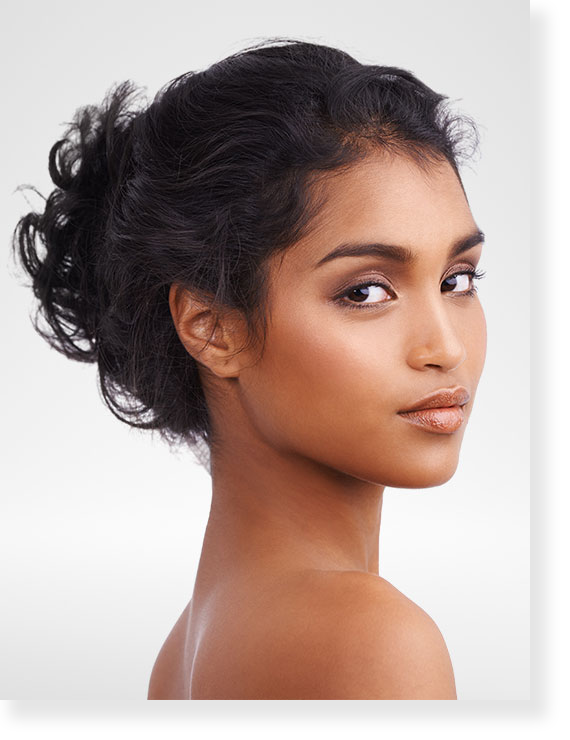 We spend our entire lives defining who we are. From wardrobe to career choices, we decide how to make a name for ourselves. So, when the visible signs of aging take hold, threatening your very definition, it's time to take back control and define yourself, your way. RADIESSE is a viable option for those seeking help in smoothing their wrinkles. Long-lasting and highly satisfying to patients it is the first FDA-approved dermal filler for both face and hands.
RADIESSE® and RADIESSE® (+) are dermal fillers that are used for smoothing moderate to severe facial wrinkles and folds, such as nasolabial folds (the creases that extend from the corner of your nose to the corner of your mouth). RADIESSE® is also used for correcting volume loss in the back of the hands.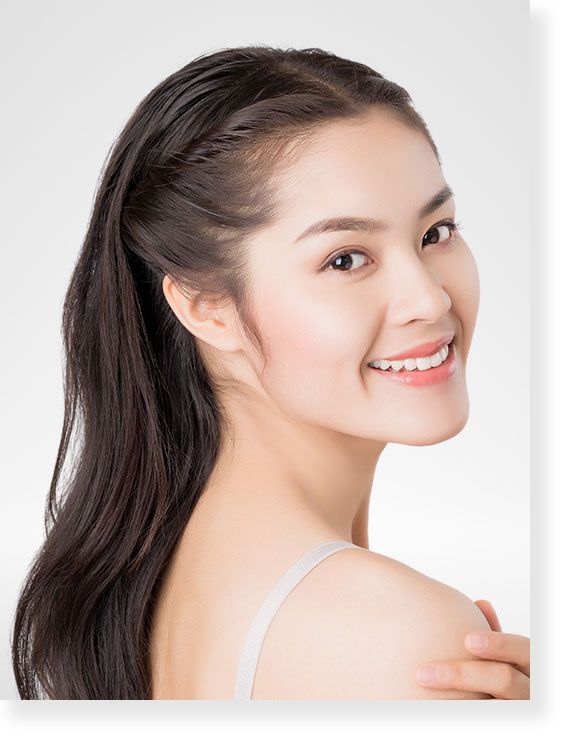 NEW CLIENT SPECIAL
Get 15 Units for Free
with purchase of a single area
enter your information to get started