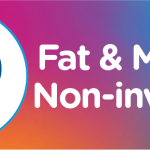 Build Muscle While Simultaneously Burning Fat with Emsculpt Neo!
July 21, 2023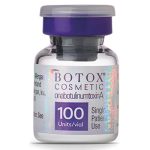 Facial Fillers
August 8, 2023
We are excited to announce the expansion of our services at Boutique Medspa Orlando!
Our commitment to providing top-notch health, beauty, and skincare solutions has led us to introduce 2 new treatments that are set to revolutionize your self-care routine.
Welcome to the world of LED Therapy and Microneedling. Your pathway to radiant, youthful, and rejuvenated skin!
LED Therapy: Harnessing the Power of Light for Beautiful Skin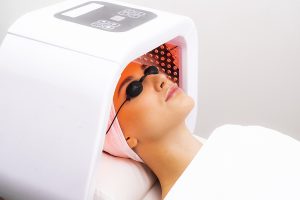 LED Therapy, also known as Light Emitting Diode Therapy, is a cutting-edge, non-invasive treatment that utilizes various wavelengths of light to target specific skin concerns. Whether you struggle with acne, signs of aging, or uneven skin tone, LED Therapy has you covered.
Our skilled professionals use the latest LED devices to gently stimulate collagen production, reduce inflammation, and promote cell renewal. This results in a more vibrant complexion and a noticeable improvement in the overall texture of your skin. The treatment is painless, and there's no downtime, making it an ideal option for those leading busy lives.
Microneedling: Unleash Your Skin's Natural Healing Powers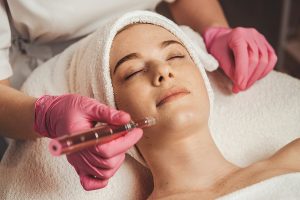 Microneedling is the go-to treatment for those seeking to minimize the appearance of fine lines, wrinkles, scars, and hyperpigmentation. This innovative procedure involves using tiny, sterile needles to create controlled micro-injuries on the skin's surface.
In response to these micro-injuries, your skin naturally stimulates collagen and elastin production, which results in improved skin texture and firmness over time. Our experienced specialists ensure a comfortable experience and use state-of-the-art equipment for optimal outcomes. Microneedling is safe for all skin types and can be performed on various areas, including the face, neck, and hands.
Book Your Appointment Today!
Are you ready to experience the transformative power of LED Therapy,  or unlock the potential of Microneedling? Don't hesitate to contact Boutique Medspa Orlando today and schedule your appointment. Our friendly staff will be more than happy to assist you and answer any questions you may have.
Get ready to elevate your skincare routine and uncover a new level of confidence with our new state-of-the-art services.